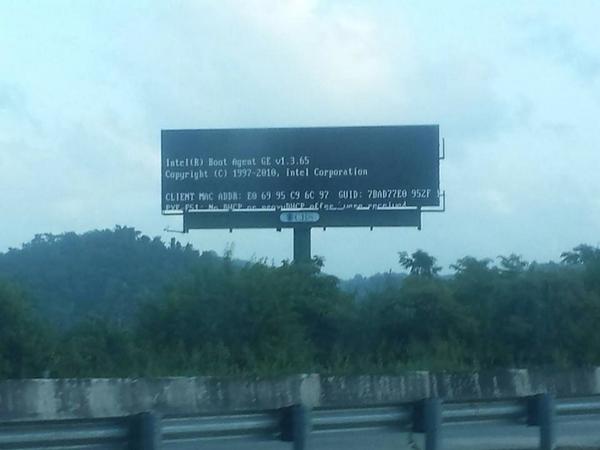 Digital bill boards are all the rage, state highway administrations and ad agencies have them all across the world. We see them telling us about the latest amber alert, or selling us cologne. We also see them with the blue screen of death or a boot error. Can these monstrosities at the bridge of the the digital and actual highways actually teach us anything about IT operations?
The answer may surprise you, or maybe not since I am writing a blog post about it. They can teach us a lot more than you think actually.
You see these billboards are revenue generating machines, literally. Much like IT is in general but these
are way less subtle. Down time is reflected directly back as lost revenue. Billboards sell ad time much like tv or radio sells commercial air time, with customers buying leases of weeks or months at a time. For the state highway boards the issue is less of revenue and more of public safety, with outages potentially causing drivers to get into accidents, or miss detours.
The displays of the permanent digital road signs and billboards, are managed by the highway or ad agency that owns them. These can be centrally managed from an ops center where new messages can be pushed out and up-time tracked. SLAs are measured, and for the digital bill boards SLOs are also tracked in conjunction with the customer who is advertising to ensure the campaigns are successful.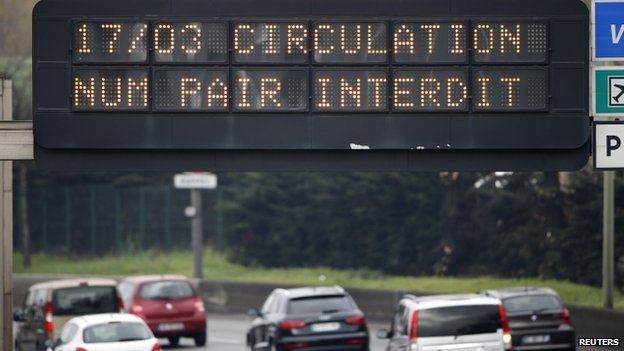 Guess what this isn't a huge jump from how IT is being transformed to better track IT expenses and map them to business needs. Business units are bringing SLOs to IT departments and counting on them to meet them along with the SLAs. If internal IT can't meet those goals than business goes elsewhere. Smart IT leadership are mixing their capabilities with those of public cloud providers to ensure they are providing the best possible solutions for their customers.
There are plenty of tools out there to help you to begin to understand your IT costs and track SLA's. VMware vRealize Business and vRealize Operations are two, EMC has ViPR SRM and SMARTS, Apptio has their TBM suite, and these are just to name a few that I am familiar (and no longer associated) with.

None of this has anything to do with when these boards are hacked though. Phew sometimes these are
hilarious. I am not sure I can get into security again in this post, VDM30in30 may be killing my willingness to argue for security first architectures.